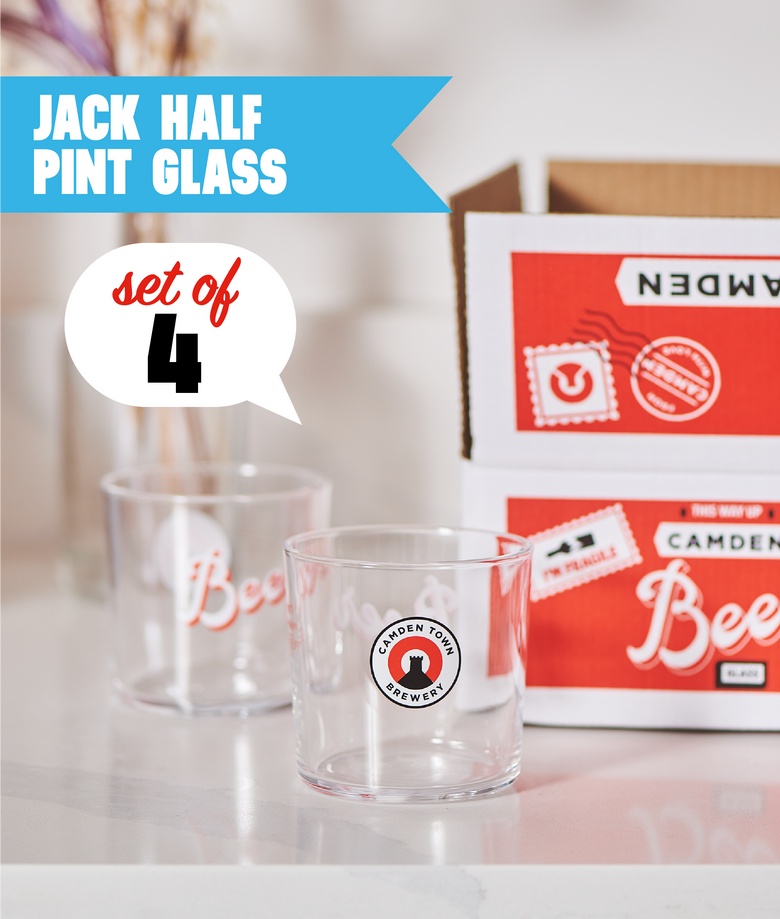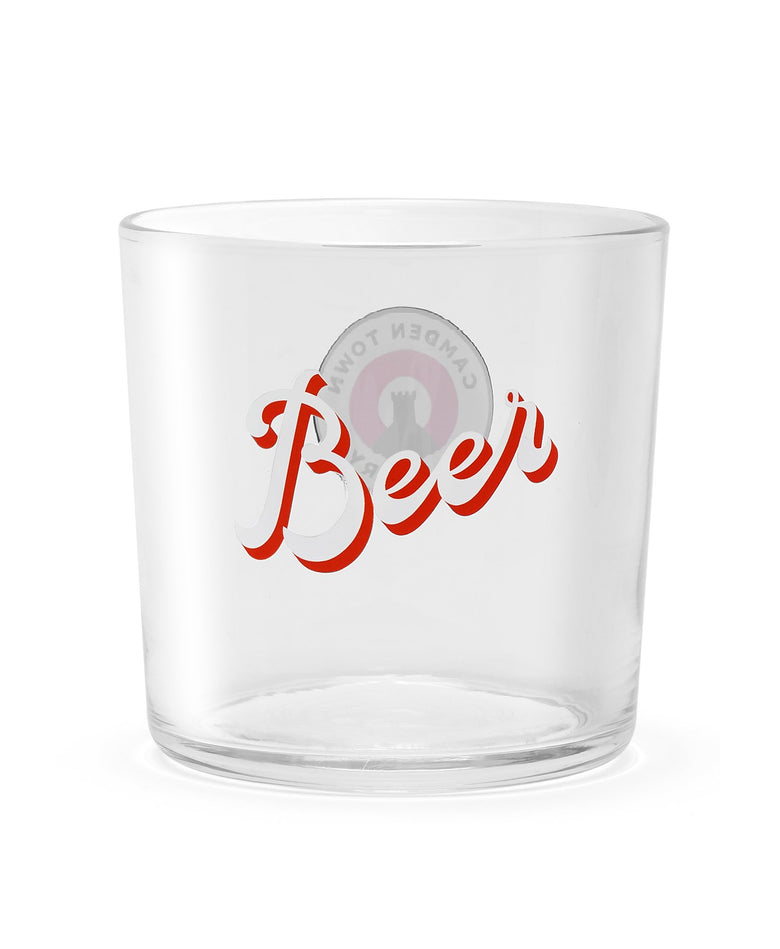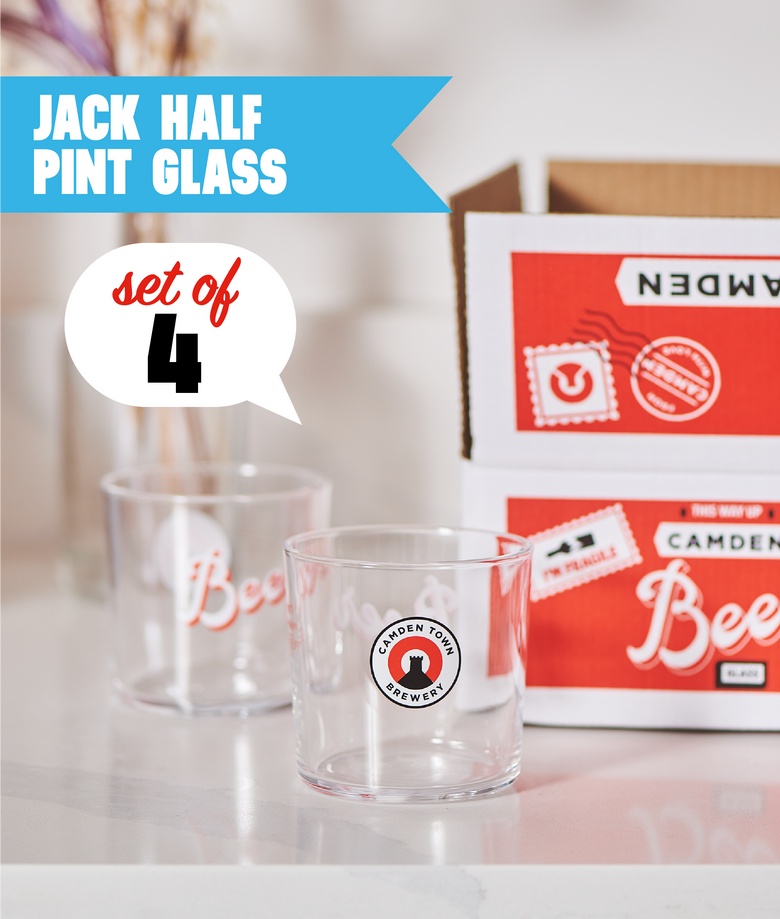 'Jack' Half Pint Glass - Set of 4
Sale price
£20
Regular price
Meet Jack, a dependable drinking glass for everyday, anytime use. Jack is definitely a half full kinda guy.
Named after the lovely chap who designed it, our Jack half pint is a versatile vessel perfect for any Camden beer. Despite his diminutive height, Jack is a half pint to brim. Made from toughened blown glass and hard to knock over.
The glass features the Camden Town Brewery logo on one side and our distinctive "Beer" script on the other.
4 Jacks are better than 1. 
FAQ's
Both Jack and Kenneth love a sponge bath so keep them out of the dishwasher if you can. Just make sure you keep their beers cold.
ARE MY GLASSES STACKABLE?
Yup. Jacks like flying solo in your cupboard.
BUT Kenneth doesn't mind stacking on top of another Kenneth's shoulders.
My glasses arrived broken. What do i do?
We take extreme care packing Jack & Kenneth, with boxes that are made to fit the little guys. In the odd occasion where they break during delivery, contact us HERE