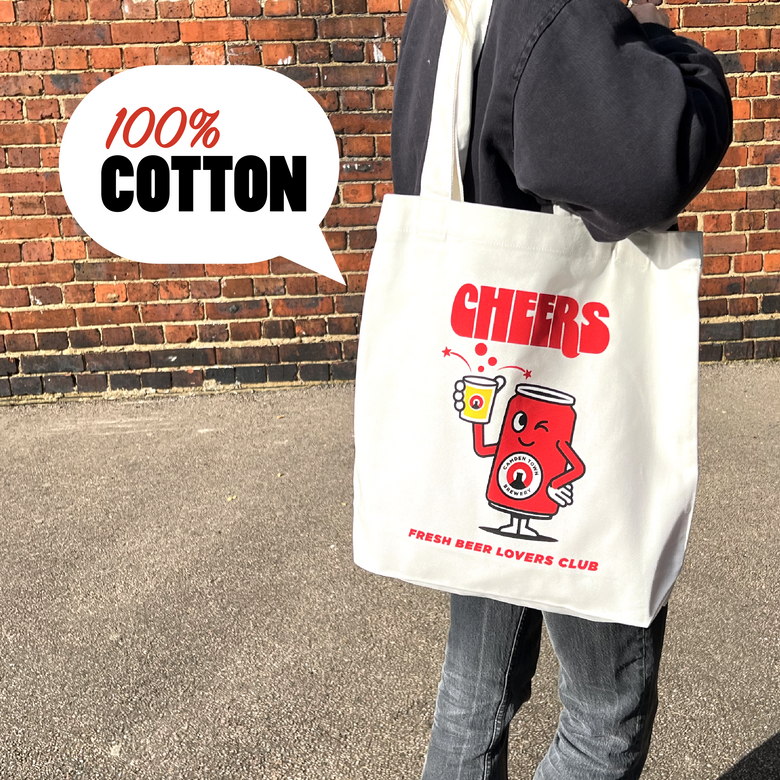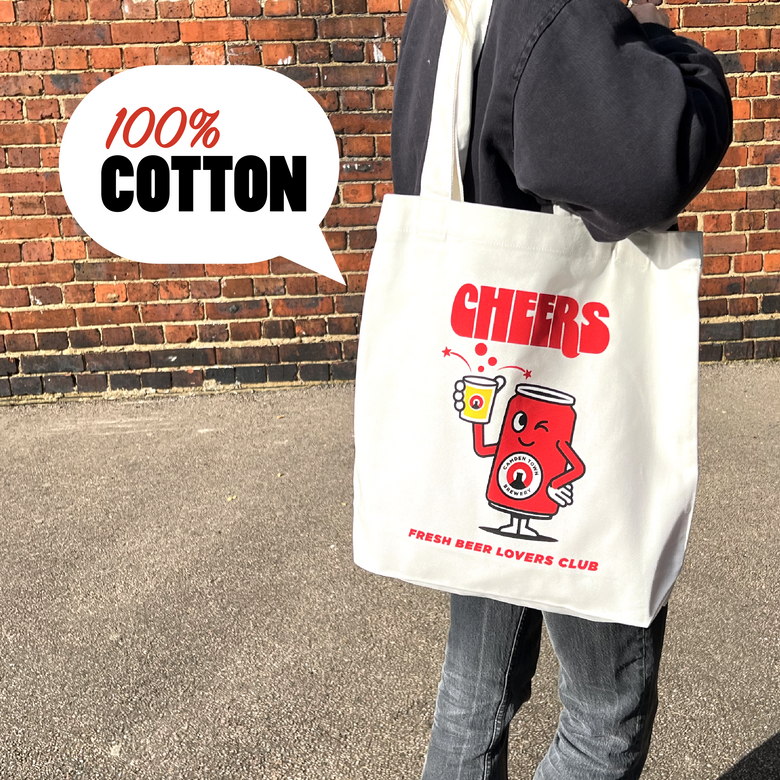 Cheers Tote Bag
Sale price
£12
Regular price
No beers left in here overnight.
Introducing our new Cheers collection tote bag, the perfect place to stash your fave fresh beers. 
Bag yours so people will know you've got great taste in beer AND merch.
Screen printed Canvas - 80% recycled cotton, 20% recycled polyester. They are Oeko-Tex (harmful chemical free), Global Organic Textile + Recycled Standard, Peta Approved Vegan, Fair Wear Leader. Find out what that means here.
FAQ's
ARE YOUR CLOTHES SUSTAINABLE?
All our merch are manufactured right here in the UK. If your looking for something organic, we have 100% organic cotton merch items. Just check the product description.
Great question! Check out our size guide here.
ARE YOUR CLOTHES FAST FASHION?
Not here! We only make small numbers of each merch item so we can keep a close eye on stock levels to avoid any unnecessary waste.