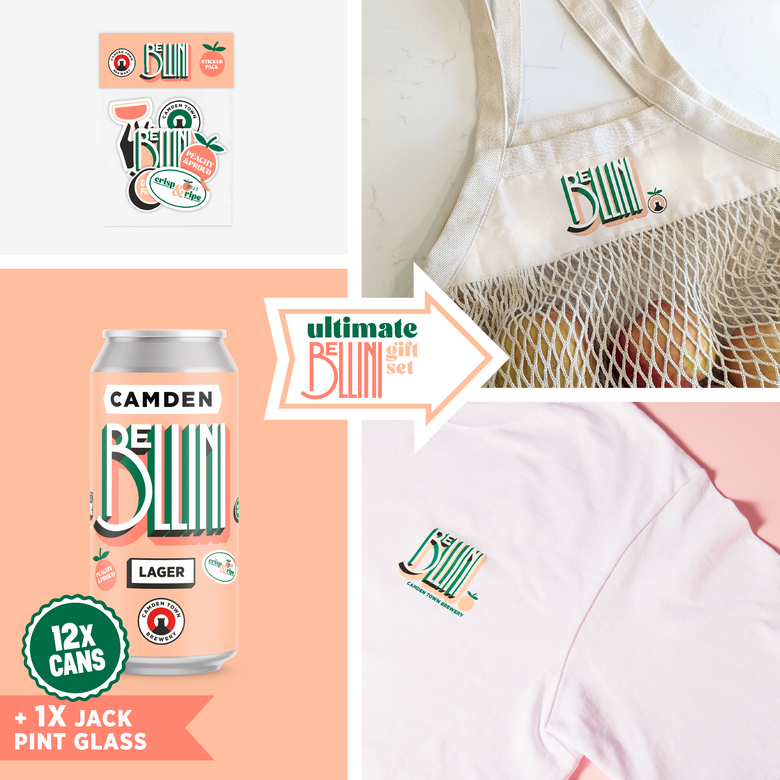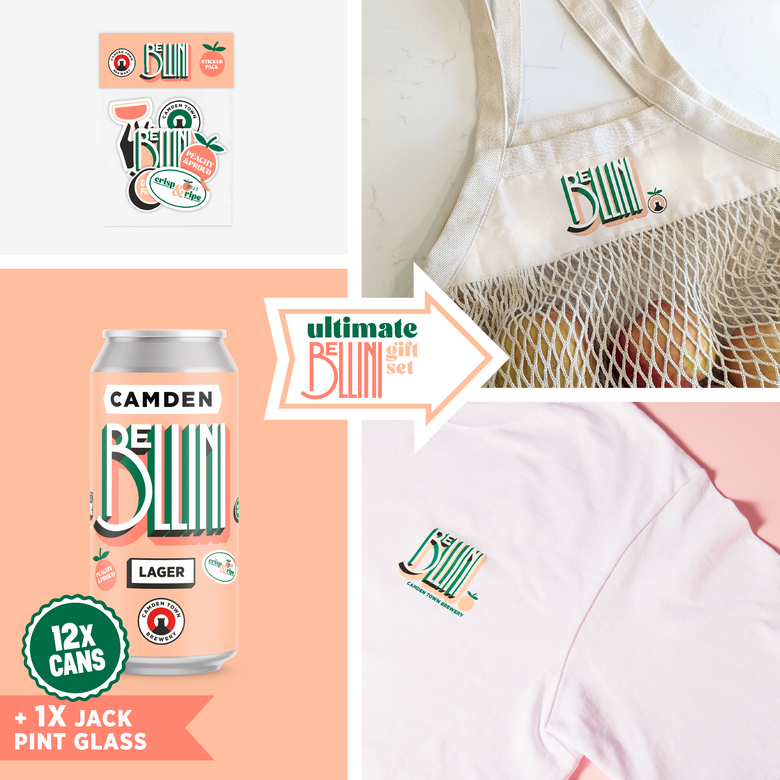 Ultimate Bellini Gift Set
Sale price
£62
Regular price
RRP £83
Introducing the ultimate Bellini gift set. All the essentials for an iconic Bellini experience! Plus, to top it off, we're throwing in a Bellini 7 sticker pack & Jack pint glass (ON US!). When life gives us peaches, we make Bellinis. 
You'll get:
- 12 X Bellini 440ml cans
- Bellini white t-shirt
- Embroidered mesh bag
- Jack pint glass (ON US!)
- 7 Sticker pack (ON US!)
ABV : 5.2%
HOPS: Kettle: Perle. Whirl: Nelson Sauvin. Dry: HBC 431, Nelson Sauvin
MALT:  Pilsner, Flaked rice, Wheat
YEAST: Bavarian Lager Yeast
Suitable for veggies & vegans.

INGREDIENTS: Water, Malted Barley, Malted Wheat, Hops, Yeast
CONTAINS: Malted Barley, Malted Wheat
FAQ's
ARE YOUR CLOTHES SUSTAINABLE?
All our merch are manufactured right here in the UK. If your looking for something organic, we have 100% organic cotton merch items. Just check the product description.
Great question! Check out our size guide here.
ARE YOUR CLOTHES FAST FASHION?
Not here! We only make small numbers of each merch item so we can keep a close eye on stock levels to avoid any unnecessary waste.